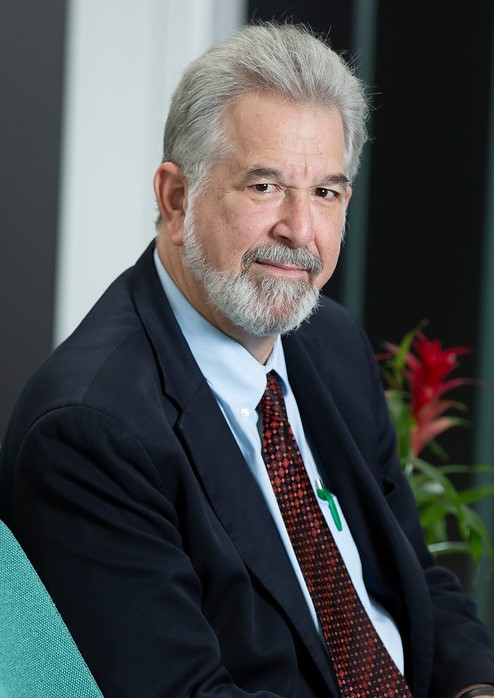 Director, Institute for Bioethics and Health Policy; Co-Director, UM Ethics Programs
Kenneth W. Goodman, PhD, FACMI, FACE, is founder and director of the University of Miami Miller School of Medicine's Institute for Bioethics and Health Policy and co-director of the university's Ethics Programs. The Institute has been designated a World Health Organization Collaborating Center in Ethics and Global Health Policy, one of ten in the world.
He is a co-founder of the North American Center for Ethics and Health Information Technology, a partnership with the Center for Bioethics at Indiana University.
Dr. Goodman is a Professor of Medicine at the University of Miami with appointments in the Department of Philosophy, Department of Health Informatics, Department of Public Health Sciences, Department of Electrical and Computer Engineering, School of Nursing and Health Studies and Department of Anesthesiology.
He chairs the Ethics Committee of AMIA (American Medical Informatics Association), for which organization he co-founded the Ethical, Legal and Social Issues Working Group. He has been elected as a Fellow of the American College of Medical Informatics (FACMI).  He is also a Fellow of the American College of Epidemiology (FACE), and past chair of its Ethics Committee.
He directs the Florida Bioethics Network and chairs the UHealth/University of Miami Hospital Ethics Committee and the Adult Ethics Committee for Jackson Memorial Health System.
Dr. Goodman's research has emphasized issues in health information technology and in epidemiology and public health. His most recent book, Ethics, Medicine, and Information Technology: Intelligent Machines and the Transformation of Health Care (Cambridge University Press 2016) identifies and analyzes a number of issues in biomedical informatics. He has edited a book on the Terri Schiavo case for Oxford University Press, published a book about ethics and evidence-based medicine for Cambridge University Press, co-authored a book of case studies in ethics and health computing for Springer-Verlag and co-authored another volume of case studies, in ethics in public health, for the American Public Health Association.
He has also co-authored a book on artificial intelligence, edited a book on ethics and medical computing, co-edited a volume on artificial intelligence, and published and presented numerous papers in bioethics, including end-of-life care, the philosophy of science, and computing.
E-mail: kgoodman@miami.edu
Tel: 305-243-5723
Fax: 305-243-6416
UM Ethics Programs
PO Box 016960 (M825)
Miami, FL 33101
Selected Publications